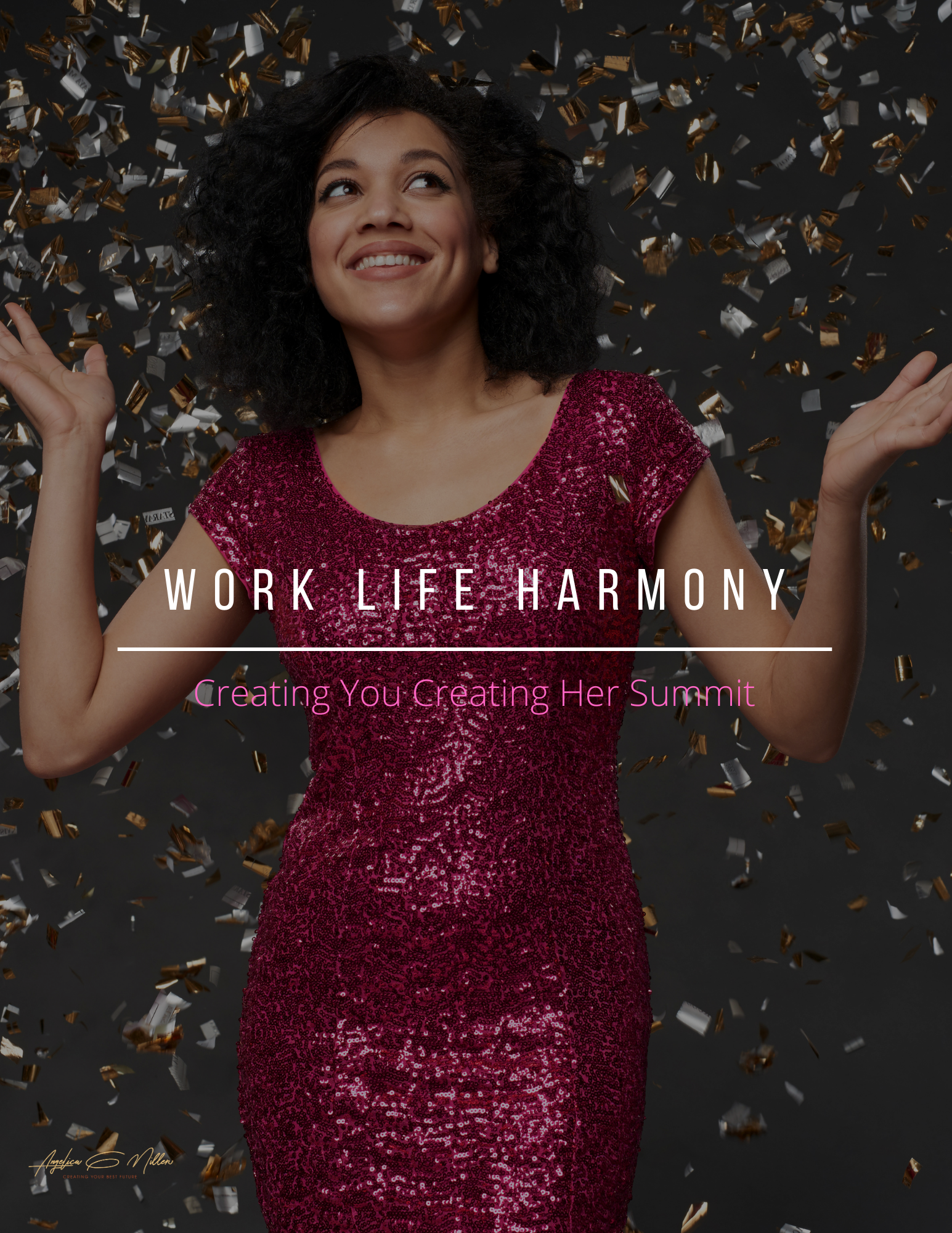 How We Want to Help
You Create Work Life Harmony!
Creating You Creating Her Summit  is here to help you to break the cycle of being overwhelmed by educating women about the importance of having the right processes and tools in place that work for your lifestyle and business to create work life harmony. While also, learning how to bounce back when you feel like you had enough. 
It's also about creating a sisterhood of badass business women who are at the table making a difference in their lives but also reaching back and bringing other women along with them in their personal and professional journey.
We have brought together some amazing women who are in business to not only change their lives but also yours as we walk in this journey together to create work life harmony.
What the All Access Pass Provides You!
The Creating You Creating Her Summit will accelerate the power you have within you even when you feel like giving up. 
Showing you how to utilize that negative energy to build your legacy while serving others. 
By providing you tools to break down your mental roadblocks. Implementing organizational skills and processes that you can integrate within your business to aid in your work life harmony. 
Also, illustrating ways you can use your unique voice to get your message across to serve your ideal clients better to bring in more business.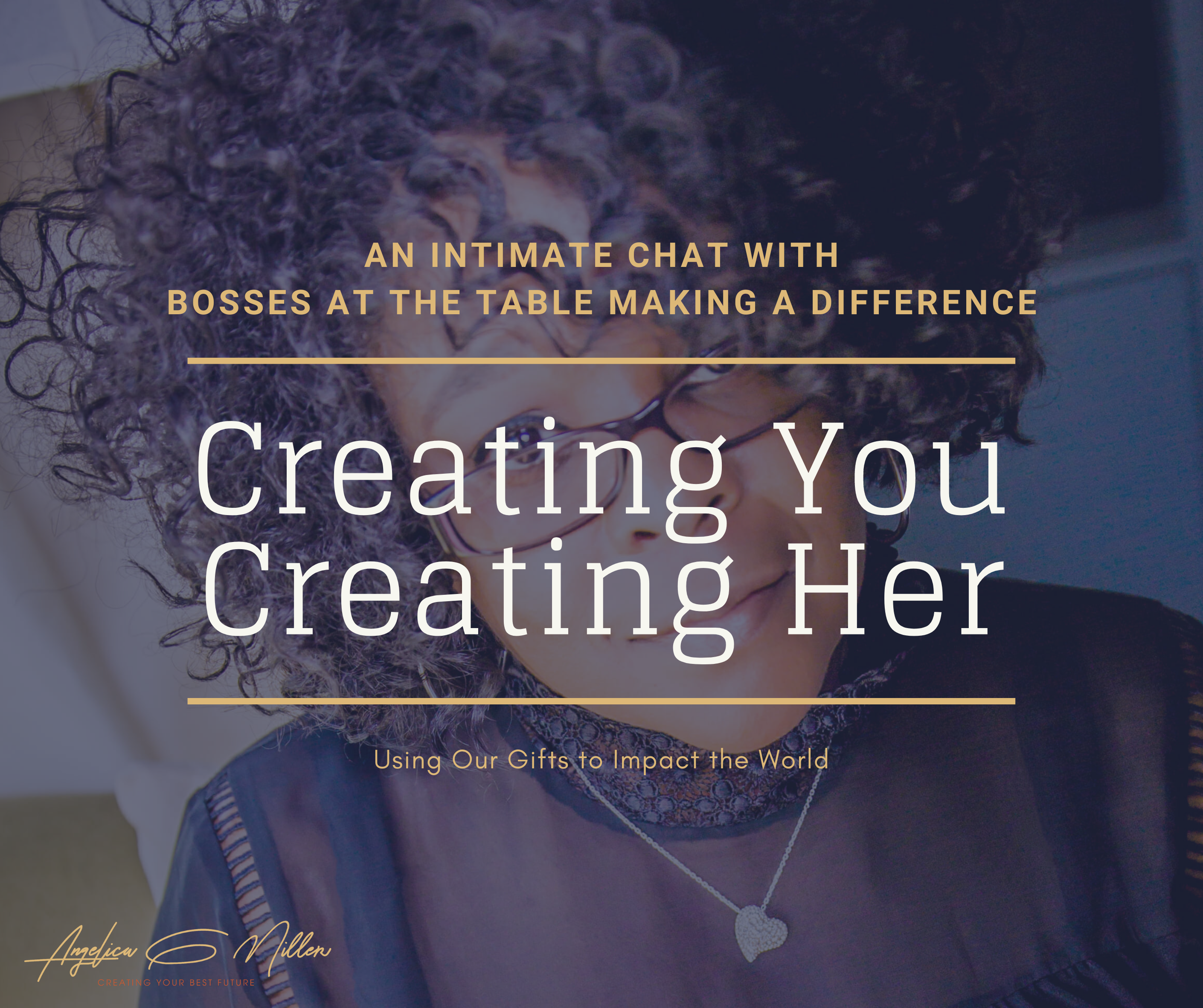 Lifetime Access to Recordings
The Creating You Creating Her Summit has some amazing women sharing information to help you in creating work life harmony.
You will get life time access to all the recordings to listen to when ever you need inspiration and help. A $2300 Value.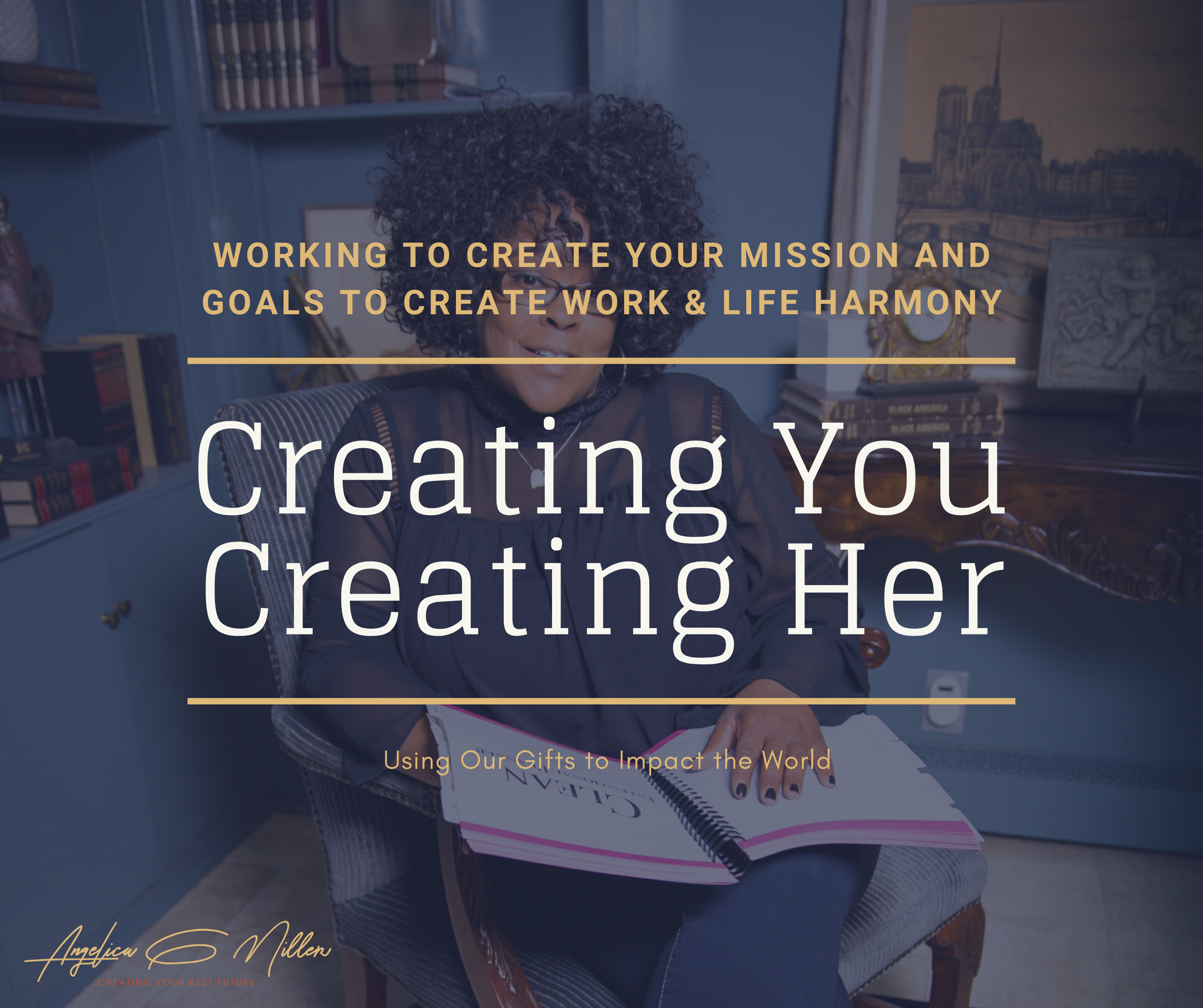 Creating your mission and goals can sometimes feel like a daunting task. Let me help you get started on your journey with my training course.
You will receive 5 training sessions through email once a week. The emails will walk you through a step by step process. A $1000 Value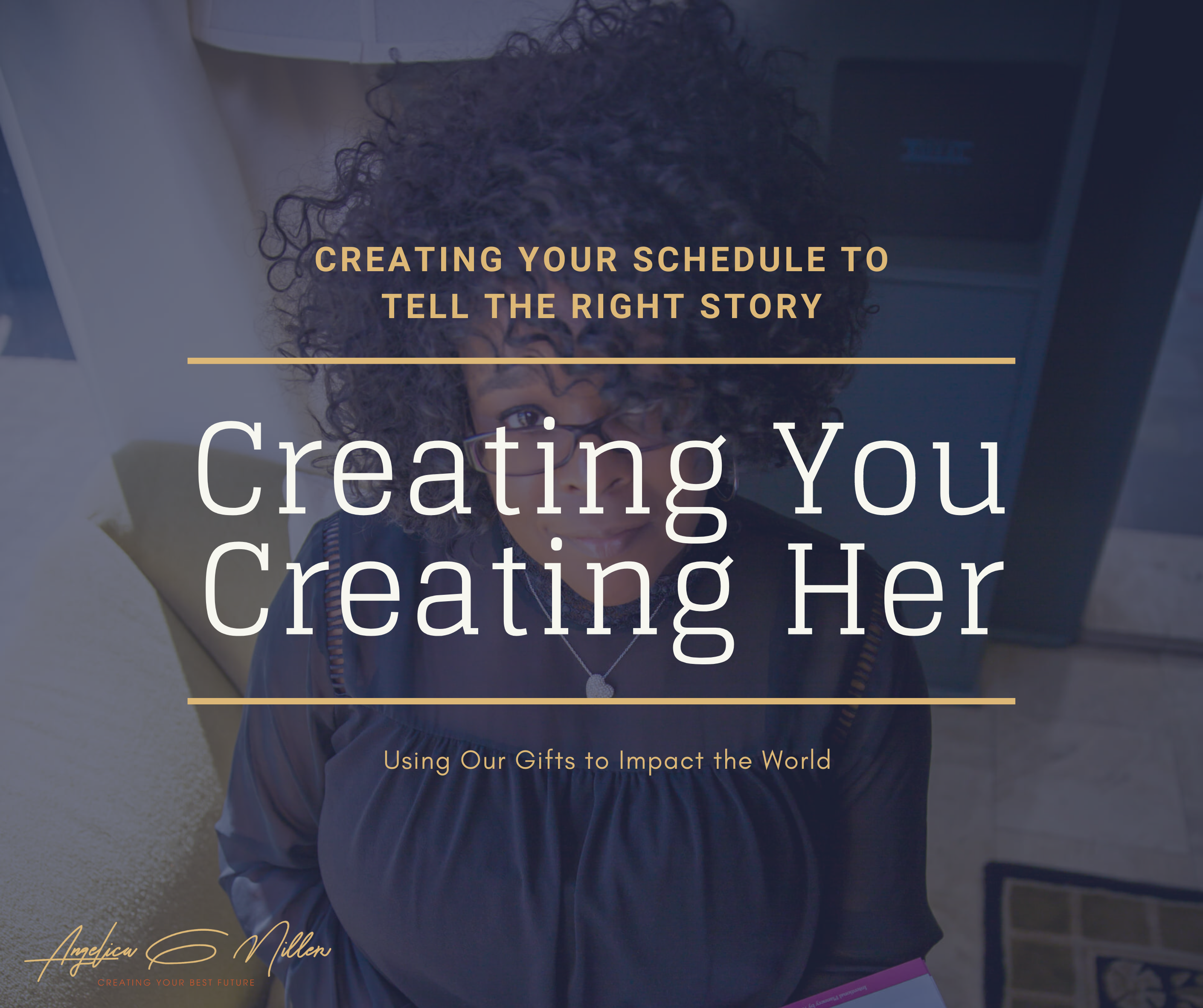 Your Schedule Made Better
What Story Is Your Schedule Telling You?
At one glance your schedule should be telling you a wonderful story not a nightmare.
I will share two bonus videos to help you start or rewrite how you create balance in your day while still getting work done. A $200 Value.
Creating You
Creating Her Summit
host Angelica G Miller


I love where my journey in business is taking me. One thing that is so important to me is making sure I create a plateform that nurtures relationships while also educating women who are either starting or taking their business to the next level.
We can not do this alone and you should never feel alone. This is the reason I feel so blessed to have the Creating You Creating Her plateform.
Our journey together should always be intentional, purposeful and relevant. Having a group of women who are focused on making this world a better place through their gift is so important and necessary for all of us.